Lanza al éxito tu carrera en el mundo del entretenimiento: Cursos en Cine y Televisión
Vivimos en un mundo de imágenes visuales. Muchas de nuestras impresiones sobre el mundo a nuestro alrededor las vemos a través del filtro de las artes fotográficas o cinematográficas. Cineastas, fotógrafos, periodistas y documentalistas de vídeo nos proveen con estas imagines de manera continua durante el día, mes y año.

En la escuela de cine y vídeo los estudiantes aprenden a capturar las imágenes en el formato de cine y vídeo digital. Estudian la relación entre cámaras e iluminación y todas las formas de utilizarlas efectivamente. Detalles como la exposición, contraste, fondo y la iluminación son muy importantes.
Adicionalmente, una parte esencial de estos programas son las aplicaciones de sonido, la manera de establecer estados de ánimo utilizando sonido, la colocación correcta de micrófonos y otros equipos, la post-producción y mezcla, etc.
La edición es otro componente vital cuando se trabaja en cine y vídeo. El proceso de edición proporciona la estructura de una película. Los editores combinan las escenas, transiciones, música y el diálogo para crear el producto final, el cual puede terminar en la gran pantalla o el televisor.
Encontrar Colegios en Cine y Televisión
Refine School Matches
Hide filters
Searching ...
Prefer exploring options talking to our staff?
Call toll free now: 1.855.330.6938
Matching School Ads
1 Program(s) Found
Full Sail's curriculum combines elements of creativity, art, business and life skills, technical prowess, and academic achievement.
Full Sail offers accelerated programs, so a degree that would normally take four years takes 24 months on average.
Students work with industry-standard tools and technologies, allowing them to gain practical knowledge and real-world experience.
Join us on Facebook, Twitter, YouTube and Instagram to interact with our community, read about grad success, and see campus images.
2 Program(s) Found
Alumni have appeared in reality competition shows such as Top Chef and Project Runway.
Dedicated career services team that helps students tap opportunities in a marketplace driven by ideas
Offers programs in design, media arts, fashion, and culinary
Program Coordinators focus on improving program content and ensure that students have the resources they need
Over 50 locations nationwide
Flexible Scheduling
Financial Aid
Transferable Credits
2 Program(s) Found
Located in Hollywood, CA, offering degrees in film, music production, business, animation and more.
Scholarship, financial aid and military benefits are available for students who qualify.
Programs taught by award-winning industry professionals in real-world working environments.
Features industry-standard facilities including recording studios, soundstages, green screen, movie theatres and more.
Accredited by the Accrediting Commission of Career Schools and Colleges (ACCSC).
Show more [+]
1 Program(s) Found
A private university founded in 1939.
Part of an international network of Assemblies of God colleges and universities.
Offers bachelor's programs that give students the option to take one 7-week course at a time and complete their degree in as few as 36 months.
Provides 18 month programs for a master of arts in organizational leadership, digital media, and more.
Show more [+]
2 Program(s) Found
• Offers students the opportunity to complete their master's degree entirely online in as little as 15 months.
• Gives all students an Apple iPad and free textbooks to support the online learning experience.
• Teaches students social responsibility and business best practices.
•Provides scholarships, grants and other forms of financial aid to those who qualify.
Show more [+]
Communications@Simmons prepares students to become leaders who achieve their organizational, professional, and personal goals through a strategic integration of communications theory and practice.
The rigorous, practice-based curriculum ensures that students develop the key skills and competencies necessary to successfully navigate the shifting landscape of the digital world.
Simmons' faculties are scholars and practitioners who provide individualized attention to students, guiding their professional and personal development through hands-on engagement.
Master of Science in Communications offered online through Syracuse University's world-renowned Newhouse School of Public Communications.
Ranked among the Best Global Universities in 2016 by U.S. News & World Report.
Specializations include Advertising, Public Relations, and Journalism Innovation.
Coursework provides students with communication strategies for today's changing media landscape.
An accredited computer training academy preparing students to enter the IT industry as Network Engineers, Software Engineers, Web Apps Developer, Website Designers, Programmers, Database Administrators since 2000.
Holds A+ certification from CompTIA.
Located in Los Angeles, approximately 10 minutes away from LAX.
Flexible class schedules offered during day times, evenings and weekends.
Helping students start a career in technology within 3 - 9 months.
Educates with the mission to serve the needs of the local community and graduates by matching opportunities to skills.
Military friendly school.
Show more [+]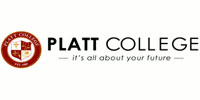 A Los Angeles-based private college offering programs in medical sciences, legal studies, and graphic design since 1985.
Has weekend programs, including certified veterinary technology, nurse assistant, and hemodialysis technician.
Showcases visual communication students' artwork and design through campus magazine.
3 campuses in Southern California.
Accredited by the Accrediting Commission of Career Schools and Colleges (ACCSC).
Show more [+]
Accredited
Flexible Scheduling
Accelerated Programs
Financial Aid
Transferable Credits
Ranked among the Best Grad Schools for Physician Assistants in 2015 by U.S. News and World Report.
Dedicated to delivering quality education and personalized attention to students since 1899.
Provides a range of campus experiences and services online including advising, tutoring, student community, and career services.
Offers counseling services and a 24/7 crisis hotline to students at no extra charge.
Gives students and alumni access to career assistants who help with resumes, cover letters, job hunting, and more.
Show more [+]
Online Courses
Flexible Scheduling
Financial Aid
Transferable Credits