Mantente al día con las ultimas innovaciones - Explora cursos en comercio electrónico
Hy una gran variedad de programas y énfasis que puedes completar para poder trabajar en el área del comercio electrónico. Aquí te damos algunos ejemplos que te permitirán desarrollarte en esta carrera:
• Gerente de Marketing: Los gerentes de marketing ayudan a las empresas a promocionar y vender sus productos, ganando un sueldo promedio de $118,160 según la Oficina de Estadísticas Laborales.
• Diseñador Gráfico: los diseñadores gráficos utilizan recursos audio-visuales para comunicar una idea. Ganan un salario promedio de $46,750 y necesitaras una licenciatura en diseño gráfico para ejercer en esta carrera.
• Analista de Sistemas Informáticos: los analistas de sistemas informáticos ayudan a las empresas a utilizar efectivamente nuevas tecnologías. Esta carrera está creciendo rápidamente. La mayoría de los puestos de trabajo requieren una licenciatura en informática o en un campo relacionado. Los analistas de sistemas ganan un salario promedio de $78,830.
Si deseas trabajar en el comercio electrónico, averiguar cuáles son sus intereses. Hay muchos programas en línea que pueden ayudarte a alcanzar tus metas.
Searching ...
Prefer exploring options talking to our staff?
Call toll free now: 1.855.330.6938
Matching School Ads
3 Program(s) Found
Within 6 months of graduation, over 90% of new graduates land jobs in their fields of study.
Offers an $18k College Completer Scholarship for transferring students who meet requirements.
All professors hold advanced degrees, many with MBAs and PhDs.
Classes start every 8 weeks, and curriculum is updated regularly with input from industry leaders.
More than 85% of students receive financial aid in the form of scholarships and grants.
Accredited by The Higher Learning Commission and a member of the North Central Association of Colleges and Schools (HLC/NCA).
Show more [+]
Online Courses
Flexible Scheduling
Financial Aid
1 Program(s) Found
Helping business leaders and individuals incorporate the efficiency of leading software into their workplaces through hands-on training since 1999.
Prepares students to be employable in the field of IT as office managers, technicians, network administrators, developers, and webmasters.
Classes consist of no more than 8 students to ensure an efficient, thorough learning experience.
Offers employee training solutions to large companies.
Specializes in IT and Computer training programs.
A+ certification from CompTIA.
Campus is located in Los Angeles, approximately 10 minutes away from LAX.
Show more [+]
5 Program(s) Found
Phoenix Career Services™ help students find careers that match their interests & map out a personalized career plan.
Mentorships & networking opportunities available through Alumni Association of 800,000+ graduates.
Flexible start date and class schedules.
100+ locations and online options.
Offers special military rates and special advisors who have a military background.
Students can earn credits for applicable military training and education.
Online Courses
Financial Aid
1 Program(s) Found
Alumni have appeared in reality competition shows such as Top Chef, Project Runway.
A team of about 4,000 faculty members are focused on helping students tap opportunities in a marketplace driven by ideas.
Academic programs available in design, media arts, fashion, and culinary.
Program Coordinators work with students to ensure they have the learning materials, assignments, facilities, and faculty to get the most out of the program.
Over 50 campus locations nationwide.
Show more [+]
Flexible Scheduling
Financial Aid
Transferable Credits
4 Program(s) Found
With 100,000+ students, it's the largest private, nonprofit university in the nation.
Since 1971, its mission has been to develop Christ-centered men and women with the values, knowledge, and skills essential for impacting tomorrow's world.
Offers over 230 programs online, from the certificate to the doctoral level.
The student-faculty ratio is 25:1, and 42.3% of its classes have fewer than 20 students.
The average freshman retention rate, an indicator of student satisfaction, is 76.5%.
Show more [+]
Accredited
Online Courses
Financial Aid
Transferable Credits
2 Program(s) Found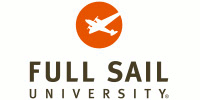 Admission is on a rolling basis, with programs starting each month.
Accepts Military Tuition Assistance (MTA) and will assist in getting required documents toan Educational Service Officer.
Lecture classes will have no more than 120 students. Lab settings will typically have 6, 9, 12 or 24 students to one lab instructor.
Career Development Department helps students edit resumes & research the job market. It also maintains an updated record of potential employers in the industry.
Show more [+]
3 Program(s) Found
Ranked #8 in the 2013 Best Online Undergrad Programs by U.S. News & World Report.
70% graduation rate– significantly higher than the national average of 59%.
Ranked #2 by U.S. News & World Report for Best Online Bachelor's Programs for Veterans.
Accredited by the Western Association of Schools and Colleges (WASC), one of six regional accrediting associations that accredit public and private colleges and universities in the United States.
Has a network of 26 campuses.
Show more [+]
Flexible Scheduling
Accelerated Programs
Financial Aid
Transferable Credits
2 Program(s) Found
Founded in 1888, Tiffin University is proud to offer a personal and practical education for motivated, professionally focused students who want real-world experiences and results. Tiffin University also is known for creating innovative partnerships in nearly everything we do: from helping our students gain access to competitive internships to connecting them to professionals in the real world as they enter the job market.
For more information call now 844-867-2370.
4 Program(s) Found
Ranked among the Best Online Graduate Business Programs and Education Programs in 2015 by U.S. News & World Report.
Financial aid is available for students who quality, with more than $1,000,000 through 10 scholarships.
Offers 24/7 student services, including financial aid help, course registration, and career counseling.
Students may opt in for a two week, risk-free trial period.
Active-duty military, veterans, and Veteran's Administration employees can save 15% on tuition.
Show more [+]
Online Courses
Financial Aid
Transferable Credits
1 Program(s) Found
Ranked #20 in the Top Public Schools in 2014 by U.S. News & World Report.
Ranked among the Top 50 Schools for Entrepreneurship Programs in 2014 by The Princeton Review.
Ranked among America's Top Colleges in 2013 by Forbes.
Offers over 90 undergraduate majors across 10 colleges, with numerous programs ranked among the top programs by U.S. News & World Report.
Show more [+]
Accredited
Online Courses
Financial Aid
Transferable Credits