Utiliza tu poder de comunicación para tener una carrera excelente. Cursos de Comunicación Social
Las organizaciones de todo tipo confían en especialistas en relaciones públicas y comunicación para transmitir sus metas y políticas al público. Si estás considerando trabajar en las comunicaciones, ahora es un gran momento para avanzar tu carrera. Según la Oficina de Estadísticas Laborales (BLS) el campo de relaciones públicas se espera que crezca más rápido que el promedio de aquí al término del 2016.
El rápido crecimiento de los medios de comunicación se debe en gran parte al internet. Hoy en día los trabajadores de comunicación negocian con agencias de impresión tradicional, emisoras de radio y compradores en línea. La formación educativa en esta área prepara a los estudiantes para las comunicaciones de hoy en día incluyendo el desarrollo organizacional, comunicación visual, comunicados de prensa, infografía, autoedición y las técnicas de relaciones públicas.
Este campo es competitivo - pero también puede ser lucrativo. La oficina BLS nos informa que los especialistas de relaciones públicas de alta calidad en industrias como la del petróleo ganaron un sueldo anual promedio de $129,460 en el 2008.
Searching ...
Prefer exploring options talking to our staff?
Call toll free now: 1.855.330.6938
Matching School Ads
5 Program(s) Found
Alumni have appeared in reality competition shows such as Top Chef and Project Runway.
Has a team of about 4,000 faculty members focused on helping students tap opportunities in a marketplace driven by ideas.
Offers programs in design, media arts, fashion, and culinary.
Provides program coordinators who work with students to ensure they have the learning materials, assignments, facilities, and faculty to get the most out of the program.
Over 50 campus locations nationwide.
Show more [+]
Flexible Scheduling
Financial Aid
Transferable Credits
1 Program(s) Found
Students who qualify may apply for the Opportunity Scholarship, which can help lower education costs.
Offers career-focused, degree programs to over 70,000 students at over 140 ITT Technical Institutes in 35 states.
Classes are offered year-round, with day and evening course options.
Online courses can be accessed from anywhere, 24 hours a day.
Nationally accredited by the Accrediting Council for Independent Colleges and Schools.
Show more [+]
Financial Aid
Transferable Credits
2 Program(s) Found
95% alumni satisfaction rate.
Currently holds more than 500 professional alliances, including 19 of the top Fortune 100 companies.
Potential students may preview a free, one-week mini course to get an accurate impression of the student experience.
Courses are taught by expert faculty, with 86% of professors possessing a doctoral degree.
Offers credit for prior experience and learning, as well as scholarships, accelerated programs, and several other ways to help reduce tuition costs.
Show more [+]
Online Courses
Financial Aid
Transferable Credits
1 Program(s) Found
Dedicated to providing a hands-on, career-focused education since 1953.
Offers classes online, as well as at 14 campuses across California, Colorado, Georgia, Illinois and Virginia.
Develops curriculum with input from employers, subject matter experts.
Has small class sizes to promote one-on-one, student-teacher interaction.
Makes no-cost tutoring available in every subject to every enrolled student.
Show more [+]
Accredited
Accelerated Programs
Financial Aid
1 Program(s) Found
Gives students the option to enroll at any time and begin studies in the fall, spring, or summer.
Has an average freshman retention rate of 77.3 percent.
Ranked #39 in Best Colleges for Veterans by U.S. News and World Reports
Has more than 50,000 alumni including several astronauts, CEOs, and 32 generals.
Offers a special tuition rate for active duty, selected reserves, National Guard service members and their spouses.
Show more [+]
5 Program(s) Found
Ranked among top Regional Universities in the South by U.S. News and World Report in 2015.
Ranked 37th among the Best Colleges for Veterans by U.S. News and World Report in 2015.
Stands as the largest private, nonprofit university in the nation with 100,000+ students.
Offers over 230 programs online, from the certificate to the doctoral level.
Has a student-faculty ratio of 25:1, and 42.3% of its classes have fewer than 20 students.
Show more [+]
Accredited
Online Courses
Financial Aid
Transferable Credits
3 Program(s) Found
Ranked one of the Best Online Bachelor's Programs in 2014 by U.S. News & World Report.
Offers a no-obligation, 3-week trial period where students may determine if the university is right for them before they commit to it.
Strives to be a student's partner in lifelong learning; committed to helping them achieve their goals.
Serves students of all ages, from first-graders learning to read to professionals seeking postgraduate training.
Provides career-oriented diploma through master's programs in fields such as healthcare, business, legal and paralegal services, information technology, criminal justice and design.
Show more [+]
2 Program(s) Found
Founded in 1970 by Bernie and Rita Turner, two teachers who wanted to help working adults pursue their doctoral degrees.
All student services are available 24/7, including financial aid, course registration, technical issues, and other inquiries.
Qualified returning students get a waived enrollment fee, automatic transcript retrieval, and other benefits.
Has regional accreditation from The Higher Learning Commission (HLC) since 1990, as well as specialized certification or licensure-specific accreditations from multiple organizations.
Show more [+]
2 Program(s) Found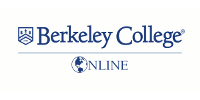 Ranked among the Best Online Bachelor's Degree Programs in 2015 by the U.S. News & World Report.
Admits students throughout the year with quarterly start dates in January, April, July, and September.
Provides faculty-monitored internships or job-related assignments.
Offers associate and bachelor degree programs in business, design, health, plus certificate programs in practical nurse, medical assistant, and more.
Preparing students for professional and personal success since 1931.
Show more [+]
Accredited
Flexible Scheduling
Accelerated Programs
Financial Aid
Transferable Credits
3 Program(s) Found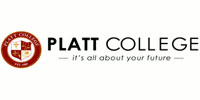 A Los Angeles-based private college offering programs in medical sciences, legal studies, and graphic design since 1985.
Has weekend programs, including certified veterinary technology, nurse assistant, and hemodialysis technician.
Showcases visual communication students' artwork and design through campus magazine.
3 campuses in Southern California.
Accredited by the Accrediting Commission of Career Schools and Colleges (ACCSC).
Show more [+]
Accredited
Flexible Scheduling
Accelerated Programs
Financial Aid
Transferable Credits