CollegeGrad.com Survey: top 5 employers for college-level grads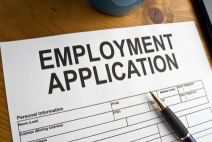 by Kenneth Corbin | June 13, 2011
While the national unemployment rate continues to hover north of 9 percent, presenting a daunting labor market for new entrants to the workforce, a handful of companies are eager to take on new college graduates, according to a new survey from CollegeGrad.com. (CollegeGrad.com is owned by Schools.com's parent company, QuinStreet.)
Indeed, the canvassing of major U.S. companies found robust hiring rates for entry-level employees across an array of industries, including car rental, aerospace and financial services.
The leading employer of new college graduates is Enterprise Rent-A-Car, which is planning to snap up 8,500 entry-level workers in 2011, up from around 8,000 in each of the last two years.
Enterprise uses a mix of recruiting tools, such as college career websites, employee referrals and general job sites, such as Monster.com and Indeed.com. The firm says that its entry-level job openings encompass positions in customer service, sales, finance and management.
Among the survey respondents, the second leading employer of new college graduates is Teach for America, which has a recruitment goal of 4,925 for 2011, an increase of more than 400 from last year's mark and more than 900 ahead of 2009. Teach for America, which dispatches new college graduates to teach in underserved urban and rural communities for two years, is looking for educators with concentrations in a litany of academic subjects, including history, biology and psychology.
Checking in at third on the CollegeGrad.com list is telecom giant Verizon Wireless. Though its entry-level hiring has dropped sharply from the past two years, the firm is still looking to bring on 4,250 new college graduates in 2011. By comparison, Verizon Wireless reported hiring 10,500 entry-level positions in 2010, and 13,198 in 2009.
Hertz Automotive, another car-rental company, and professional services firm PricewaterhouseCoopers, notched the Nos. 4 and 5 spots on the list, reporting 2011 entry-level hiring targets of 4,000 and 3,938, respectively.
Hot hiring rates despite cool job market
The news of robust hiring rates comes amid an otherwise sour economy marked by a lackluster job market that has not been generally hospitable to recent college graduates. In 2009, for instance, the unemployment rate for new college graduates spiked to 8.7 percent, up from 5.8 percent in 2008, according to a report by the Project on Student Debt. Graduating seniors left school with an average of $24,000 in loan debt, the group said. On the macro level, debt from student loans eclipsed credit card debt last year, and is on pace to top $1 trillion in 2011, the New York Times recently reported.
Last year, the average public four-year college charged $7,605 per year in tuition and fees for in-state students, with a surcharge of $11,990 for full-time out-of-state students, according to CollegeBoard.com. Private four-year schools, meantime, charged an average of $27,293.
The authors of the new study had hypothesized that social media tools and other online channels might supplant traditional methods as a corporate recruiting tool for new college graduates, but in fact, employers reported that college career fairs were still their favorite path for connecting with entry-level candidates. After career fairs, college-oriented job websites and postings are the second leading recruitment tool, followed by general job sites, such as Monster. Taken together, the results of the new survey reveal that many major companies are bucking the trend of constrictive hiring practices in the aftermath of the recession, presenting an array of employment opportunities for new college graduates.
"We recommend that students and recent graduates learn more about these companies by attending college career fairs," the authors wrote. "Additionally, we recommend that students choose majors relevant to the companies and industries that are showing hiring growth. Lastly, we recommend that students gain valuable internship experience and sharpen their interview skills before applying for these entry-level positions in order to be more successful in their employment endeavors."
According to the CollegeGrad.com survey, the three most important attributes for entry-level hires, in descending order, are: major/degree, internship/experience, and interview/communication skills.
Broken down by sector, the industries most welcoming of entry-level workers are automotive rental, led by Enterprise and Hertz, education, general merchandisers, transportation and logistics, and financial services.
Rounding out the top 10, the sixth leading employer of new college graduates in the survey is KPMG, with 2,300 entry-level hires planned for 2011, followed by retailing giant Target, with 2,200, Ernst and Young (2,000), City Year (1,700) and Aerotek (900).
The survey respondents were asked to rank the majors that made college graduates the most appealing candidates for entry-level positions. Business administration was deemed the most popular major, favored by 14.7 percent of companies polled. Engineering, at 13 percent, checked in at No. 2, followed by marketing (11 percent), management (8.7 percent), and information systems/MIS (7.8 percent).
For related news and other coverage from Schools.com, see:

Searching ...
Prefer exploring school options talking to our staff?
Call toll free now: 1.855.816.4004

Matching School Ads
Program
All
Art & Design
Business
Education
Engineering & Construction
Health
Hospitality & Culinary
Law & Criminal Justice
Liberal Arts & Humanities
Science
Social Science
Technology & IT
Vocational
Degree/Diploma Offered
All
Associate Degree
Bachelor Degree
Certificate Program
Coursework Program
Diploma Program
Doctoral Program
Master Degree
Alumni have appeared in reality competition shows such as Top Chef, Project Runway.
A team of about 4,000 faculty members are focused on helping students tap opportunities in a marketplace driven by ideas.
Academic programs available in design, media arts, fashion, and culinary
Program Coordinators work with students to ensure they have the learning materials, assignments, facilities, and faculty to get the most out of the program.
Over 50 campus locations nationwide.
Founded in Southern California in 1998 by dog training expert Steven Appelbaum, it is the largest independent dog training company in the United States.
As of May 2013, the total student body was 24,485
Provides dog obedience training classes in all Petco stores in the U.S. and Petcetera Warehouse stores in Canada.
Is part of the MyCAA Financial Assistance program, which offers eligible military spouses up to $4,000 of tuition assistance that can be used towards any course offered by Animal Behavior College.
There are 100 campuses in the Everest Career Education Network, many of which are on or near public transportation routes.
Trained Student Finance Planners are available to assist students searching for financial aid.
Each campus has a Career Placement Office that can help students with interviewing skills, resume writing, and more.
Classes are built around small teams, so students get personal, one-on-one skills training.
Day, evening, and weekend classes are available, depending on location.
Phoenix Career Services™ help students find careers that match their interests & map out a personalized career plan.
Average class size is 14 students.
Faculty members average 16 years of experience in their field.
Mentorships & networking opportunities available through Alumni Association of 800,000+ graduates.
Students & alumni can access job posts from top corporations, including AT&T, Hitachi & MGM Resorts.
Flexible start date and class schedules.
100+ locations and online options.
Offers Blackboard Learn mobile app that allows students to complete assignments on the go.
Approximately 200 staff exclusively focused on helping students get externships, jobs, prepare their resumes, and prepare for interviews.
Live tutoring labs available to help students improve their knowledge and understanding of the coursework.
Has offered healthcare degree or diploma programs in nursing, pharmacy technician, and more since 1994.
Providing accredited online courses and degree programs since 1987.
Programs mesh real-world solutions with student's education needs.
Offers more than 100 accredited undergraduate and graduate programs in medical, computer, paralegal studies, and more.
Program and course tuition is all-inclusive: textbooks, learning materials, and academic support are covered in the cost.
Students can customize monthly payments to fit their budgets.
Alumni cam enroll in any future program at a reduced rate.
Work toward your degree online with Louisiana State University in Shreveport. We offer a 100% online Master of Education in Curriculum & Instruction program, with concentrations in reading & literacy and English as a second language. With online learning, you'll have the convenience of studying on your schedule anytime and from anywhere with an internet connection.
Matching School Ads