High school students looking for schools to attend after graduating
Adults headed back to school to finish earning a degree
People interested in changing careers by studying in a new field
We can help no matter which type of student you are, or which stage of the decision-making process you are in.
Here at Schools.com, we connect current and prospective students with the tools, resources, schools, career info and more that they can use to find the right degree program for their educational and career plans. Whether it's a two- or four-year school, a certificate or Ph.D. program, students can enroll in on-campus or online schools and find the best colleges in each state.
Statewide and national rankings for different types of schools, searchable by community colleges, four-year universities or type of program
Financial aid resources, such as a searchable database of over 22,000 scholarships, grants and other awards or articles related to understanding, choosing, and applying for financial aid
A school database of over 7,000 two- or four-year institutions, searchable by filters like school type, in-state tuition price, or the number of online degree programs available
Articles and visual aids on topics like deciding on a college, going back to school, and mapping out a career path
A career section featuring a career comparison tool and profiles featuring a wide selection of jobs in many fields
Program pages covering topics from the arts to STEM subjects, with many program pages available in Spanish
For all Schools.com rankings, unique, proprietary methodologies are based on data gathered from government agencies and other nationally recognized primary sources, including the Bureau of Labor Statistics (BLS), the National Center for Education Statistics (NCES) and, its data collection program, the Integrated Postsecondary Education Data System (IPEDS), and the U.S. Department of Education's College Scorecard.
Metrics weighed in state or program rankings are chosen specifically based on the typical needs of students who are returning back to school for a career change, completing a degree, or who are fresh out of high school, and include:
Affordability, such as cost for tuition and fees, amount of financial aid offerings, and average debt repayment
Graduation and retention rates, as well as program availability
Flexibility, such as the amount of distance education options available and student services offered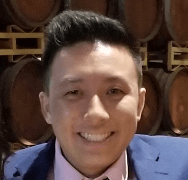 Danny Tran - Site Manager
Danny is the Schools.com site manager and has spent nearly a decade growing sites in higher education and other industries. He understands that finding the right educational path can be difficult and works to help ensure students can easily sort through and understand all of the data and information that is available when it comes to making a decision on their education.
During his free time, Danny enjoys cheering on his local sports teams, delving into gastronomy, and getting out into nature to practice landscape photography.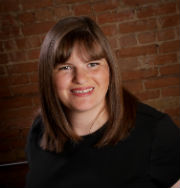 Maryalene LaPonsie
Maryalene has a passion for education and thinks everyone should be a lifelong learner. In addition to education, she regularly writes on the topics of personal finance, retirement and insurance. Outside of Schools.com, her work has been featured on U.S. News & World Report, Money Talks News, MSN and other news outlets.
When not writing, Maryalene enjoys reading, hiking and traveling with her five kids. As a lifelong Detroit Lions fan, she is always convinced that this will be the year they finally make it to playoffs.
At Schools.com, we strive to ensure the information we present to our audience is accurate, honest, and unbiased. All editorial content -- from articles to program and school descriptions -- should reflect this approach. If we have made an error, or if our information is misleading, we welcome the opportunity to correct it and invite you to contact
to let us know.

Schools.com does not receive compensation from any company, product or person mentioned in our editorial content, unless it has been specifically disclosed in the article.