Sports in America are huge. For instance, the beginning of each year signals "Super Bowl" time, and the streak of high-profile games across all professional sports runs throughout the year. If you're a super fan but not a superstar athlete, there are some creative ways you might be able to secure a spot in the stadium.
Do you love football and the sports realm in general, but don't quite meet the criteria of a pro soccer player, tennis pro, or Peyton Manning-type quarterback? Don't worry — there are still options to make it into the big league. Here's some info about seven jobs and the education you'd need for each that can get you right up close to the action of high-profile sporting events
1. Athletic trainer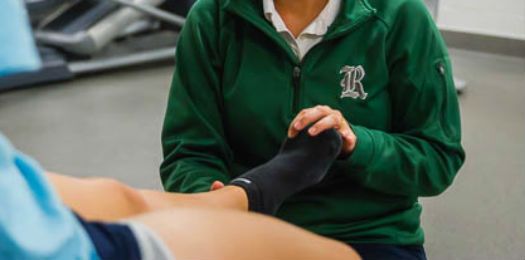 We've all seen the squads of athletic trainers who rush onto the field when a player takes a big hit. Injuries are an unfortunate reality in competitive sports, and the knowledge of how to prevent, diagnose and treat them can position you to land a critical support role on a pro team.
"Communication and working as a team is very important as an athletic trainer," said Jamie K. Woodall (LAT, ATC), head athletic trainer at James Earl Rudder High School in Bryan, Texas, and member of the National Athletic Trainers' Association (NATA). "Furthermore, athletic trainers need to have a good sense of humor, be compassionate and understanding, care for others, and have patience. A student that wanted to pursue athletic training should have these qualities as well as a love for sports."
According to the U.S. Department of Labor's Bureau of Labor Statistics (BLS), around 960 athletic trainers working in 2019 were employed in the spectator sports industry. Mean annual wages in the industry came to around $50,540, with the top 10 percent of earners nationwide taking home more than $73,470 in 2019.
Here's what to major in:
Athletic trainer jobs should typically receive a degree from an athletic training program that has been accredited by the Commission on Accreditation of Athletic Training Education (CAATE). Subjects that are studied in athletic trainer programs include therapeutic modalities, first aid, emergency response, anatomy and physiology, exercise physiology, nutrition, injury prevention, injury evaluation, and injury rehabilitation. Athletic trainers are licensed or otherwise regulated in 49 states and the District of Columbia; efforts continue to secure regulation in California.
2. Sports psychologist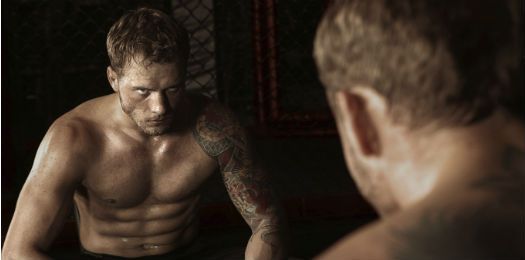 Psychological fitness is just as vital to pro athletes as the physical variety, and sports psychologists are specially trained in methods and techniques designed to enhance athletes' mental health and performance. The BLS lists the mean 2019 annual salary of $98,230 in the "psychologists, all other" category that includes sports psychologist careers, with the top 10 percent of earners making roughly $129,530.
Here's what to major in:
Sports psychology specializations may be available at some institutions, but many sports psychologists focus on counseling, clinical or research psychology during their graduate and post-graduate work. That said, though, spending some time in study of the psychology of motivation or the neuroscience of physical training can help you work with teams to build the sort results that championship-caliber organizations are looking for.
Most psychologists need a Ph.D. or Psy.D. to become licensed and practice independently, although some psychological support positions may only require a master's degree. Provisional licenses offered by the Association for Applied Sport Psychology (AASP) can be earned once you complete a master's degree and a certain amount of mentored work experience.
3. Public relations specialist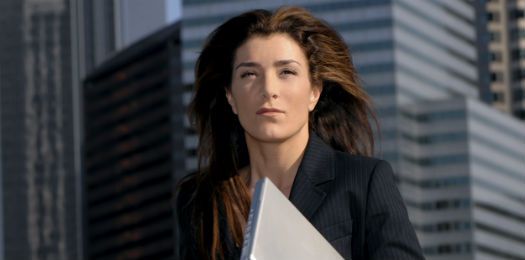 The PR blitz that surrounds the Super Bowl is on example of a massive undertaking, and operatives for league reps in this situation, as well as individual teams, get in on the action. Once you land your first public relations specialist job, the money can be pretty good. The BLS reports that PR specialists in the spectator sports industry made a mean annual wage of $70,190 in 2019, with the massive sports markets of California, Texas and New York among the top three states for employment.
Here's what to major in:
Common educational paths into the PR field include bachelor's degrees in public relations, journalism, business, communications and English. Other areas of interest to consider: marketing and advertising degrees.
Alex Krempasky is a sports PR pro with digital marketing agency The Media Captain, and he had some choice advice for anyone looking to take their career in the same direction:
"The best thing I did to get into the sports industry was accepting an unpaid internship with The Oakland Raiders," Krempasky said. "Not only did I get to move to California for a summer, but I got 45+ hours of hands-on experience each week. The work I put in as an unpaid intern has been vital for my career even three years after the fact."
4. Sports agent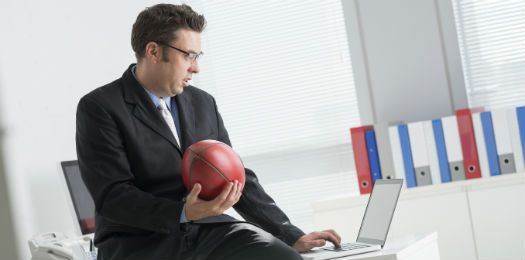 Agents and business managers in the spectator sports industry earned a mean nationwide figure of $95,260 in 2020, according to the BLS, with the top 10 percent of earners in the field taking home more than $189,420 the same year. Like most high-profile entertainers, professional sports players typically work with professional agents to help them manage their contract negotiations. Agents typically need training in sports management, contract law, media relations, business ethics and other specialized subjects to help athletes contract their labor for as much value as possible.
It can be hard to land a sports agent career without some experience with an established agency, but the opportunities are out there:
"There are many intern opportunities to work in sports agencies," said Ken Ungar, sports agent and founder of entertainment marketing agency U/S Sports Advisors, in an email interview. "Gaining practical day-to-day experience working with an agent can be very important in launching a career."
Here's what to major in:
Along with that initial start in contract law, communications degrees, business ethics, etc., many professional sports agents continue their education clear through law school and are also licensed attorneys, but just about any business or related graduate with the right key competencies can make a strong case for an entry-level position at a sports agency.
"Many times it's required that an agent have a law degree, due to the complicated nature of negotiating contracts," Ungar went on. "However, a degree in business and a background in negotiation can also be helpful in creating a career as an agent."
5. Assistant coach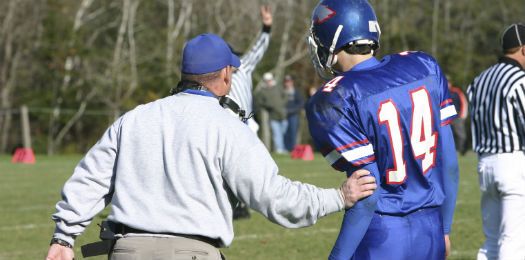 Although head coaches get most of the attention when the spotlight hits the coaching staff, certain teams also employ more than a dozen assistants on average. From offensive and defensive specialists to those who focus on receivers, safeties, tight ends, linemen, and other positions, assistant coaches are an essential part of the playmaking machine in football or any team sport.
For instance, assistant NFL coaches have typically played the sport themselves at some level, whether in high school, college or in the League itself.
Particularly experienced assistant coaches can make some impressive salaries, also. Even though the BLS reports a mean 2016 salary of $68,860 for coaches in competitive spectator sports, a database published by USA Today shows that the top 880 assistant coach salaries at the college level were all above $100,000 annually.
Here's what to major in:
Many assistant head coaches part of big-league teams have at least a bachelor's degree in kinesiology, exercise science, sports medicine or a similar discipline like physical therapy training. If you want to work your way up to an assistant position on a pro team, taking a job as a coach on a college, university or semi-pro team can go a long way toward filling out your qualifications.
6. Sports journalist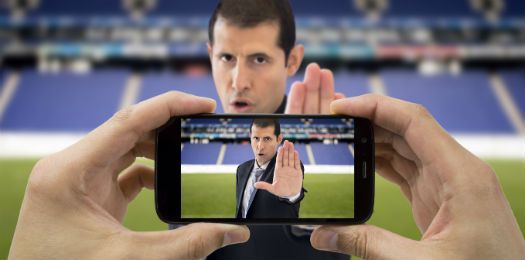 Media coverage is a huge part of every major sporting event, and Kansas City's Fox4 reported more than 6,000 credentialed journalists from around the world cover 2019's Super Bowl LIV in Miami — a great example showing the high-profile aspect of the sports realm that continues on a yearly basis. TV anchors, newspaper beat writers, radio reporters, top bloggers and more all descend on the game's host city every year, and they're among the few professionals working the Super Bowl who get paid to watch every second.
Salaries for members of the sports media can vary quite a bit, from less than $30,000 annually for cub reporters and news analysts at small local agencies to $117,170 per year or more for top broadcasters or senior correspondents. The BLS reports a mean annual salary of $62,400 for reporters covering spectator sports in 2019.
Here's what to major in:
A degree in journalism, communications or English is typically the best preparation for a career in the media, and more and more established universities are offering online writing degrees for students whose schedules might interfere with a traditional full-time degree plan. Media outlets typically want their best and most trusted people covering the big events, so you're also likely to need several years' proven experience on a local, regional or national sports beat to earn an invitation to cover a national championship.
7. Broadcast technician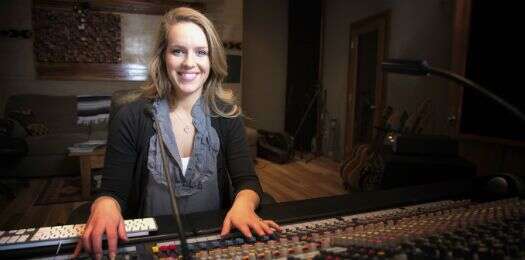 On-air talent isn't the only thing necessary to produce comprehensive coverage of a major sporting event. In fact, you wouldn't be too far off base to say that gaffers, grips, camera operators and other media support personnel are the unsung heroes of every Super Bowl ever broadcast on television.
The high stakes and high complexity of arranging broadcast IT for an international event like the Super Bowl may require more advanced skillset than most similar jobs, however, and the technology used to deliver such a huge amount of multimedia information can seem arcane to the uninitiated.
Here's what to major in:
Training in information systems or a network administration degree may be preferred by employers looking for deep tech knowledge in the broadcast realm. If you don't have a full-fledged IT education, some study of math, physics, and computer science may increase your hiring chances.
According to the BLS, most broadcast technicians need some postsecondary education but not all positions require a bachelor's degree. An associate degree was the most common educational credential in the field, and some entry-level positions may be available with just a high school diploma. Broadcast technicians in spectator sports earned around $45,820 for the year in 2019.
Article Sources
Article Sources
"Media blitzes Miami with thousands of journalists converging to cover Super Bowl LIV," January 27, 2020, FOX4, https://fox4kc.com/sports/chiefs/media-blitzes-miami-with-thousands-of-journalists-converging-to-cover-super-bowl-liv/

Spectator Sports, National Industry-Specific Occupational Employment and Wage Estimates, U.S. Department of Labor, Bureau of Labor Statistics, accessed April 30, 2020, http://www.bls.gov/oes/current/naics4_711200.htm

Occupational Outlook Handbook, U.S. Department of Labor, Bureau of Labor Statistics, accessed April 30, 2020

Occupational Employment and Wages, May 2016, U.S. Department of Labor, Bureau of Labor Statistics, accessed April 30, 2020

Standard Occupational Classification Manual, 2018, U.S. Bureau of Labor Statistics,

https://www.bls.gov/soc/2018/soc_2018_manual.pdf

National Athletic Trainers' Association, accessed January 20, 2016: Athletic Training, http://www.nata.org/athletic-training

BS in Athletic Training, Louisiana State University, accessed January 20, 2016, http://www.lsu.edu/chse/kinesiology/undergraduate_programs/bs_athletictraining/index.php

Exam Eligibility, Board of Certification for the Athletic Trainer, accessed January 20, 2016, http://www.bocatc.org/candidates/exam-eligibility

Association of Graduate Careers Advisory Services, accessed January 20, 2016

Eligibility & Fees, American Board of Sport Psychology, accessed January 20, 2016, http://americanboardofsportpsychology.org/Certificates/EligibilityFees/tabid/597/Default.aspx

Provisional Application Requirements, Association for Applied Sport Psychology, accessed January 20, 2016, http://www.appliedsportpsych.org/certified-consultants/become-a-certified-consultant/#Provisional

"Working as a Sports Agent -- Turning a Passion for Sports into a Career," SouthS*urce, South University, accessed January 20, 2016, http://source.southuniversity.edu/working-as-a-sports-agent-turning-a-passion-for-sports-into-a-career-59071.aspx

Sports Management Bachelor Degree, Southern New Hampshire University, accessed January 20, 2016, http://www.snhu.edu/online-degrees/bachelors/bs-in-business-studies/sport-management

Agents and Business Managers of Artists, Performers and Athletes, Occupational Information Network, accessed April 30, 2020, http://www.onetonline.org/link/summary/13-1011.00

Coaches, New England Patriots, accessed January 20, 2016, http://www.patriots.com/team/coache:  Houston Texans, accessed January 20, 2016, http://www.houstontexans.com/team/coaches.html

NCAAF Assistant Coaches, NCAA Salaries, USA Today Sports, accessed April 30, 2020, http://sports.usatoday.com/ncaa/salaries/football/assistant

Email interview, Alex Krempasky, conducted January 20, 2016; Ken Ungar, conducted January 21, 2016; Jamie K. Woodall, conducted January 22, 2016
X