Entry-level jobs don't usually have a reputation for being exciting, but some recent grads skipped the drudgery and landed their dream gigs straight out of school. What's even better is that they're all making at least $45,000 a year. If you're worried that going back to college won't be worth it, these success stories might help you see otherwise.

Read on to find out how they found their dream jobs, and get ideas for how you just might, too.
1. The Fresh-Faced Intern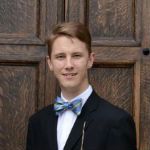 "I love mysteries," says John T. Jones, a digital marketing and communication manager at USA Financial. "[My job] is very much like a mystery." Specializing in search engine optimization, Web experience and social media campaigns, Jones says that figuring out the perfect web presence strategy for each client is a fascinating puzzle. Jones actually landed in his dream field before leaving school. While still at junior at Aquinas College in Grand Rapids, Michigan, Jones was recruited by Amway's North American digital marketing team, where he got his feet wet in the industry. Less than a year after graduating with a degree in Business Administration and Communication he was recruited into his current position at USA Financial.
His strategy: Starting early
Jones actually began planting the seeds for getting his dream job the first year he enrolled in college. Taking a paid summer internship his freshman year with TAT International, a company that produces temporary airbrush tattoos, Jones acquired on the job training a full two years before most college students begin thinking about internships. That early experience helped Jones attract the attention of Amway before graduation.
"Starting early, getting into the work field — even if it's an unpaid internship — that's great experience," he says.
2. The Freelancer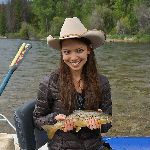 Amber Gibson talked to us from Macau, where she's soaking up the luxury lifestyle in one of the most exotic destinations in the world. It's all in a day's work for her. As a full-time travel and food writer, Gibson, who is 23, hits up a different, tasty, destination two or three times a month. Since launching her freelance career, her work has taken her to Istanbul, Australia, Hawaii (three times!) and Macau.
"The flexibility and independence is incredible," Gibson said, adding that she brings in some supplementary income by modeling on the side. "Every time I visit a place, I look at it as this once in a lifetime opportunity…"
Her strategy: Make your own opportunities
Gibson, who was valedictorian of her class at Northwestern University's Medill School of Journalism, knew travel writing is competitive. To break into her new career, Gibson began meeting other freelancers and pitching pieces to editors while she was a student. Her first major travel assignment was an article on Johannesburg, South Africa, that she pitched while studying abroad there.
"When [the publication] came out, I remember my professor for magazine feature writing had a story a couple pages afterwards," she says. "I was like, 'How cool is that?'"
Gibson also completed two internships with Chicago publications and graduated with a portfolio packed with professional writing samples, which made launching a freelance career as smooth as possible.
3. The Power Networker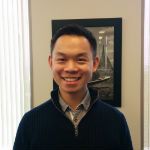 Human resources is what helped Eddie Ng win his dream job. During his senior year at Soka University of America, Eddie enrolled in Changemakers, a Soka initiative designed to help students make connections in the professional world. Since Ng wasn't sure what he wanted to do with his degree, the Changemakers career counselor encouraged him to start doing informational interviews with working professionals.
"The networking in particular started with just one person, asking them the questions [and] at the end, asking them if they had two or three people they knew that I could reach out to and kind of continue this path," Ng says. "At one point, I was interviewing managers and CEOs and vice presidents almost once a week for a couple months consistently."
Through connections he made while networking, Ng made contact with an employee at TriVista, the global management consultancy firm he interned with shortly after college, and where he currently works for as an analyst.
"It's my dream job for a lot of different reasons," he said. "In just the 10 months I've been working full-time, I've been able to travel to many different states and have a really in-depth view into a lot of companies to understand their strategies, what makes them tick, what causes them to fail. I don't think I would have had this kind of opportunity if I were to be in a larger company."
His strategy: Staying career-focused
It's easy to get absorbed in academics and extracurricular activities and forget to carve out time for career exploration. Ng said that one reason he was able to transition into his dream job barely a year out of college is because he made time to meet with industry pros and research what hiring managers want.
"I saw a lot of my classmates — everybody was very hard-working — but towards the end, they were very much focused on the 4.0 GPA and graduating with honors," he says. "I do see the importance in that, but I also see adequate preparation and persistence as keys for being able to set yourself up for the next step."
Sources:
Amber Gibson, Freelance Travel and Food Writer, Interviewed by the author on Oct. 13, 2014
John T. Jones, Digital Marketing and Communication Manager at USA Financial, Interviewed by the author on Oct. 15, 2014
Eddie Ng, Sales and Project Analyst at TriVista, Interviewed by the author on Oct. 7, 2014