For prospective MBA students, the credential itself isn't the only way business school can pay off. An MBA may be the primary goal for going back to the classroom, but there are multiple ways that students can use the degree program itself to build their careers long before graduation — such as focusing on networking, taking calculated risks and starting the program with a clear plan.
We asked faculty members from three prominent business schools what career advice they would give MBA students. Their answers illuminate several excellent strategies business students can take advantage of to make their MBA-in-progress pay off.
While pursuing an MBA, what would you say is one important thing a student can do to further bolster their professional endeavors?
Stephanie Fujii, Assistant Dean, Full Time MBA Program & Admissions at the Haas School of Business at the University of California, Berkeley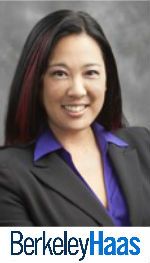 Once you choose the right program, make meaningful connections with the people in your business school community - fellow students, faculty, and your alumni network. They will help you advance your career and enrich your professional endeavors for a lifetime. Ask a lot of questions. Go on informational interviews. Don't be afraid to ask for introductions. You may be surprised how the ".edu" at the end of your email opens doors. Take advantage while you can!
Additionally, don't be afraid to take calculated risks. Business school is an optimal time for personal, as well as academic and professional, growth. Step up for leadership roles. Take a class that is outside your comfort zone. Try a new extracurricular activity. In the end, you'll become a well-rounded professional with a heightened appreciation for diversity and change.
That's why it is important to choose a school that will elevate your interests, support your personal growth and align with your values. In other words, the educational environment in which you learn will dramatically shape the experience you have.
---
Gerardo A. Okhuysen, Associate Dean of Masters Programs and Professor of Organization & Management at the Paul Merage School of Business at the University of California, Irvine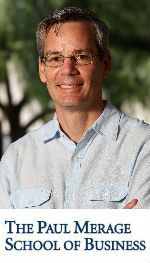 A common failure we see in MBA students is that they put their career networking and development on hold while they focus on coursework.
As a student in an MBA program, you should continually work to enhance your professional networks and your professional skills. This means engaging mentoring programs, student clubs, and other extra-curricular activities.
---
LaVelle Mills, Associate Dean of Graduate Business Programs and Professor of Management at the College of Business at West Texas A&M University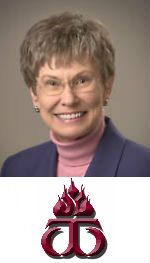 I believe it is important for students to have a career plan. The plan for someone who is in the preliminary stage of their career may be very different from that of someone who has some 20 years invested in their career.
The first student may be trying to identify a long term direction for their career which could involve advancing within their current employer or it could involve exploring options for making a career change. The second student may be looking for opportunities to move up in their current career. Both need a plan but that plan may be somewhat different.
When we request letters of recommendation, a statement of goals, and a resume, we are actually getting students to share their plan with us. We believe it's important that the student knows why they are pursuing the MBA degree and how they plan to apply it to their career.