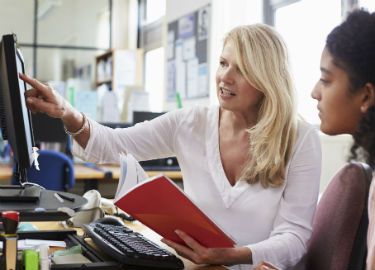 Transferring credits from one college to another is a common way for students to make sure that they're getting the right mix of courses they need to prepare for their future study or career. It can be a strong move, as well — 72 percent of students who transferred to a university after earning an associate degree were able to finish their bachelor's degree in four years or less, according to the Center for Community College Research at Columbia University.
On this page, we'll give you some info about how to transfer credits to a university, how to transfer credits to another community college and how to find scholarships for transfer students. If you think you might be one of the more than 37 percent of students who change schools at least once during their college careers, read on to find out how you can make it go as smoothly as possible.
How to start your college transfer
Find the right school. Choosing a college can be tough, but it's an important first step in the process of finishing your degree. Accreditation matters a lot when it comes to transferring credits, so make sure your chosen school is regionally accredited and likely to accept the credits you've already earned at another accredited school.
Have a chat with your adviser. Transferring credits may not be rocket science, but it's not a good idea to try and navigate the process alone. Your adviser can help you find articulation agreements or transfer agreements that make transferring to certain schools easier, as well as help you ensure that you have all the right documents in order.
Apply for financial aid. In most cases, changing schools means you'll need to make changes to your financial aid documents or re-apply for certain programs. Get in touch with the financial aid department at your destination school as early as possible for information on how to pay for college and any changes you'll need to make to the information on your FAFSA. Learn more about filling out the FAFSA. 
How to Transfer From Community Colleges
Certain specific rules may apply to students transferring out of a community college program. If you're enrolled in a career-focused program, for example, there may be specific prerequisite classes that you need to complete to meet the degree qualifications at your destination school. Here are a few guidelines to follow when transferring the credits of your certificate, diploma or associate degree program.
How to transfer to another community college
The rules for transferring from one community college to another can vary, depending on whether you're moving to a different school in the same state system or moving to a state where community college degrees might be handled differently.
If you're moving to another school in the same system, check with your state's community college board for specific steps. We've got some insight into how to transfer credits to another community college in a different state on our community college index page, where you can also explore state-specific requirements.
How to transfer to a university
Community college students have two main types of university transfer to consider. Transfer applications to most universities in the country are handled on a case-by-case basis, but some community colleges have agreements in place with specific universities that can make transferring easier.
Articulation agreements typically require students to complete their associate degree in community college before transferring, while transfer agreements may sometimes allow for the transfer of credits without the completion of an associate degree plan. Check with your adviser to learn about the agreements in place at your school.
How to Transfer From a University
Transfers from one accredited university to another typically follow a standardized set of rules, but each individual institution reserves the right to define its own set of transfer criteria. Take a look at these tips for students planning to make the move to another college or university in the course of their degree plan.
How to transfer to another university
There are a few circumstances under which students might want to consider changing schools. Here's a short list of some common reasons for transferring and some points to keep in mind if they apply to you:
Affordability. Some students transfer colleges when their financial situation changes or they discover a degree program that might save them money in the long run. Remember to consider the potential hidden expenses of transferring, like the cost of moving to a new city.
Specialized study. Over the course of your degree program, you may learn that your true passions lie in a specialized discipline that your current school doesn't offer. You'll need to consider the degree requirements at your destination school and make sure you won't have to take too many supplemental courses at additional cost.
Job market alignment. Finishing your degree in a city where your skills are likely to be in high demand can take some of the stress out of the job search after graduation. It can be helpful to talk to career counselors at both schools to make sure you're a good candidate for this type of transfer.
How to transfer from a university to a community college
In rare cases, students may want to transfer out of their university degree program into a community college. You're most likely to aim for this type of transfer if you're still in the first two years of your program and want to save money by earning your lower-division credits at a more affordable two-year school.
Since this type of transfer is fairly uncommon, don't forget to work with transfer advisers at both your current university and your destination college before withdrawing and enrolling elsewhere.
Transfer Student Benefits
There a few important benefits that may be available to transfer students in the right circumstances. The options listed below are just a quick sampling of what might be available; remember to check with your adviser or school's financial aid department for potential benefits specific to your situation.
Financial aid for transfer students
Several institutions offer financial aid programs specifically for transfer students. Here's a short list of example university aid programs for students transferring in:
Kent State University offers up to $2,500 per year to eligible students who have been accepted for transfer with at least 90 credit hours under their belts and a GPA of 2.5 or better.
The transfer scholarship at Illinois State University requires a cumulative transfer GPA of 3.5 or better and is available to students transferring in with 24 credits or more.
Private institution Valparaiso University offers transfer scholarships of between $20,000 and $25,000 that base their award amount on each student's previous academic work.
Favorable articulation agreements
Central Georgia Technical College features a general education course transfer agreement with institutions in the University System of Georgia and the Georgia Independent College Association, as well as program-specific articulation agreements with more than a dozen other institutions.
The Pomona campus of California State Polytechnic University — better known as Cal Poly — offers a range of articulation agreements with California Community Colleges, California State University and University of California schools.
The state of Florida operates under a statewide 2+2 articulation agreement, guaranteeing that students with an Associate of Arts (A.A.) degree from a public community college in Florida can be admitted to the University of North Florida or another of the state's 12 public universities and that at least 60 credits of coursework can be transferred.
Transfer student housing
Some institutions may provide housing facilities specifically for newly enrolled transfers. If you're planning to live on campus, transfer housing gives you the opportunity to meet other students who are new to the school and likely to be in your peer group.
College Transfer FAQ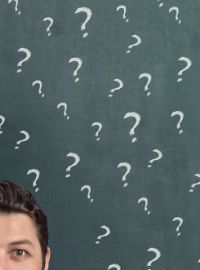 Q: Are there special transfer rules for military veterans?
A: Many institutions have policies or services in place to provide assistance to former servicemembers looking to transfer in or out, such as dedicated counselors who work only with veterans and policies that can convert specialized training to college credit. Check with your chosen college for details.
Q: Will my credits transfer if I am an international transfer student?
A: Individual schools set their own rules regarding credits earned by international transfer students. A transfer adviser or registrar at your destination school should be able to tell you what specific documents you'll need.
Q: Will my credits transfer if I've been out of school for several years?
A: Credits that were earned several years back may or may not transfer the same way as those earned in a more recent school term. Check out our articles on how to go back to school and how to turn your old college credits into a degree for some helpful info. Also, be sure to touch base with an adviser at the school you want to transfer to for which credits they may accept. Even if some of your credits aren't able to transfer, an adviser might have some suggestions on how to get you on track.  
Q: What are the differences between in-state and out-of-state college transfers?
A: Enrollment costs can differ significantly from an in-state to out-of-state schools, but some institutions may have programs in place to help smooth out the transition. Check out "Will my credits transfer out of state?" on this site for a deeper dive into this subject.
Q: What if my credits don't transfer?
A: In some cases, your hard-earned credits won't meet the specific program requirements at the school you're transferring to. If this happens to you, your destination school is likely to have some standard procedures in place to help you regain the credits you need and get current on your degree program.
Resources for College Transfer Students
Learn some details about the effect that transferring can have on your financial aid situation at the transfer resources page at the Federal Student Aid office of the U.S. Department of Education.
The American Council on Education's transfer guide provides information on college and university transfer policies, a transfer credit checklist and specific info for working students and servicemembers.
The National Association for College Admission Counseling (NACAC) reserves a section of its knowledge center to helping counselors and advisors learn the specifics of the college transfer process.
BigFuture, a college planning tool provided by the College Board, can help transfer students search available schools and get their plans in order.
Article Sources
Article Sources
The Hidden Cost of Transferring to a Different College, ThoughtCo, June 28, 2018, accessed October 28, 2019, https://www.thoughtco.com/cost-of-transferring-to-different-college-788500
Why so many college students decide to transfer, The Washington Post, January 29, 2017, Valerie Strauss, accessed October 28, 2019, https://www.washingtonpost.com/news/answer-sheet/wp/2017/01/29/why-so-many-college-students-decide-to-transfer/
Transfer & Mobility, National Student Clearinghouse Research Center, accessed October 28, 2019, https://nscresearchcenter.org/signaturereport9/
Community College FAQs, Community College Research Center, accessed October 28, 2019, https://ccrc.tc.columbia.edu/Community-College-FAQs.html
School pages, accessed October 28, 2019: Transfer Student Scholarship, Illinois State University, https://illinoisstate.edu/admissions/scholarships/transfer/; Scholarships for Transfer Students, Kent State University, https://www.kent.edu/financialaid/scholarships-transfer-students; Transfer Student Scholarships, Valparaiso University, https://www.valpo.edu/student-financial-services/planning/scholarships/transfers/; Articulation Agreements, Central Georgia Technical College, https://www.centralgatech.edu/academics/articulation; Articulation Agreements, Cal Poly Pomona, https://www.cpp.edu/~registrar/transfer-credit/articulation.shtml; Articulation Agreements, University of North Florida, https://www.unf.edu/catalog/admissions/articulation/Articulation_Agreements/; Transfer Housing, Kean University, https://www.kean.edu/offices/residential-student-services/transfer-housing;
Military Transfer Students, The University of North Carolina System, accessed October 28, 2019, https://www.northcarolina.edu/Transfer-Student-Success/Military-Transfer-Students
X