Student debt news is, by and large, doom and gloom, but even as the most indebted generation of college students yet slog through their degrees, many of their graduated counterparts have come up with solutions for conquering high loans. Here's how these borrowers, each of whom tackled at least $80,000 in student loans, beat their debt and never looked back.
Deborah Sweeney
Her Debt: $80,000 in student loans
Her Secret: Stay Interested in Interest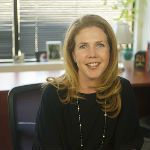 A joint MBA and JD from Pepperdine University put this law grad $80,000 in the hole, but borrowing the minimum and paying the interest while she was in school stopped the debt from growing.
"A lot of people lived very high on the hog when they were in law school because they had all this money from their loans," Sweeney says. "… I lived frugally the entire time I was in law school, and I worked the whole time."
Just paying the interest while in school can prevent your debt from snowballing. For example, a $30,000 loan with a 7 percent interest rate taken out during an undergrad's freshman year will balloon by nearly $10,000 by the time the borrower graduates, according to FinAid.org's Cost of Interest Capitalization Calculator.
Aside from keeping debt in check, working while in school also provided Sweeney with a job immediately after graduation, which allowed her to pay more than her minimum monthly loan payments and prevented her from deferring even longer. According to a Pew Research Center study, the average college graduate age 25 to 32 spends nearly seven months looking for work. On $50,000 in loans, a seven-month deferment translates to an extra $2,065 in interest, according to FinAid.org.
"It doesn't have to be the perfect job, the first job you get out of school. It has to make you happy enough to go and to cover your expenses …," says Sweeney, who paid off her loan in six and a half years and now owns MyCorporation, a company that provides online document filing services for new corporations and LLCs. "I think a lot of people sit unemployed for way too long because their ideal vision doesn't always come."
Lance and Victoria Cothern
Their Debt: $81,000 in student loans, $10,000 auto loan
Their Secret: Weathering Debt Fatigue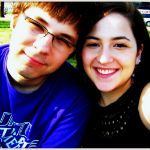 The problem with tackling big debt is that, like any major life change, it gets exhausting. When Lance and Victoria Cothern set out to tackle her $81,000 in nursing degree debt and his $10,000 car loan, the Panama City Beach, Florida, couple began by pulling their credit reports to figure out what they owed, then wrote out a strict budget, focusing on eliminating the loans with the highest interest rates first. The Cotherns fastidiously tracked their spending, but just as important, they also tracked their progress.
"We [used] this debt payoff spreadsheet. You'd put in how much the loan was and how much the payments were and how much you were paying per month and it would tell you when the payoff date was," Lance says. "Every time you made an extra payment, the payoff date would move closer to the current date. Whenever we made a big payment, you'd see it jump two or three months sometimes. It's really motivating to see that number come closer and closer."
Noting their accomplishments also inspired the Cotherns to earn money above and beyond their salaries, Victoria by taking extra nursing shifts and Lance through his blog, MoneyManifesto.com. The couple paid their debts in full in March of this year.
"We stayed motivated because we really wanted the freedom of not having a $700 or $800 minimum payment staring us in the face every month," Lance says. "We wanted to move on with our lives."
Melanie Lockert
Her Debt: $81,000 in student loans
Her Secret: Side Hustles
Lockert accumulated $23,000 in undergraduate loans to get through a theater degree at California State University, Long Beach, then added another $58,000 to earn her master's in performance studies at New York University. When she found herself working multiple part-time jobs and exhausting her savings after graduation in 2011, she moved to Portland, Oregon, split a studio apartment with her partner, sold any belongings she could and took a job earning $31,000 a year with a local nonprofit.
"The continual story we hear about student loan debt is that these people have hundreds of thousands in debt, but they're also making high salaries or they have cars and they have houses and they can downgrade," Lockert says. "I felt like my story was so different because I don't have a car. I don't have a house. … For me the answer was really making more money. There was no other option."
Lockert's salary was eventually bumped up to $34,000, but to supplement, she scanned Craigslist and Task Rabbit, taking side jobs that included cleaning homes, being a brand ambassador and working as a virtual assistant. Since getting serious about her debt three years ago, Lockert has paid off about $30,000 and moved over to freelance writing full time. Currently, more than half of her income goes toward student loans, and she shares her experiences at DearDebt.com.
"I think the key [to beating debt] is to know that it's temporary," she says. "Sometimes I overwork myself and feel like 'I'm having a psychotic meltdown!'… but then I remember, slow down. This is temporary. This is not going to be my life forever."
Sources:
Lance Cothern, Author of MoneyManifesto.com, Interviewed by the author on Aug. 6, 2014
"Cost of Interest Capitalization Calculator," FinAid.org, http://www.finaid.org/calculators/interestcap.phtml
"Congratulations to Class of 2014, Most Indebted Ever," Phil Izzo, The Wall Street Journal, May 16, 2014,
http://blogs.wsj.com/numbers/congatulations-to-class-of-2014-the-most-indebted-ever-1368/
Melanie Lockert, Author of DearDebt.com, Interviewed by the author on Aug. 6, 2014
"The Rising Cost of Not Going to College," Pew Research Center, Feb. 11, 2014, p. 9,
http://www.pewsocialtrends.org/files/2014/02/SDT-higher-ed-FINAL-02-11-2014.pdf
Deborah Sweeney, CEO and Owner of MyCorporation, Interviewed by the author on July 31, 2014