Aprende a Expresarte en Un Sin Fin de Lenguas - Toma Clases en Idiomas
Un título en idiomas en línea te pueda preparar para trabajar en una variedad de industrias, incluyendo el gobierno, negocios internacionales, o en el ejército. Algunos estudiantes de idiomas usan sus habilidades en áreas específicas como la traducción o la enseñanza de inglés como segunda lengua.
Otros estudiantes utilizan sus conocimientos en idiomas a la par con otro conjunto de habilidades, para trabajar en derecho internacional, finanzas, periodismo o diplomacia.
Formación Superior en Lenguaje
Existen una gran variedad de programas universitarios para la mayoría de idiomas. Maestrías y programas de certificación en inglés como segundo idioma (ESL), títulos de licenciatura en la gestión organizacional en lo que respecta a la aplicación de Inglés en programas diseñados específicamente para la comunidad médica.
Escuelas de idiomas
Refine School Matches
Hide filters
Searching ...
Prefer exploring options talking to our staff?
Call toll free now: 1.855.330.6938
Matching School Ads
2 Program(s) Found
A private, Christian, liberal arts university open to students of any faith.
Accredited by the Northwest Commission on Colleges and Universities.
Average class size is 20 students.
97% of students receive financial aid, with the average freshman receiving $10,000.
Has been educating students since 1905.
Offers over 25 undergraduate degree programs.
Show more [+]
Ranked 33rd among the Best Grad Schools for Social Work in 2015 by U.S. News and World Report.
Founded in 1904 as the nation's first institute of higher learning to offer training for clinical social workers.
Provides a rigorous education, including a nationally accredited Master of Social Work (MSW) Program and PhD in Social Work.
Offers inventive programs with hands-on experience.
Incorporates social justice values and multicultural perspectives into curriculum.
1 Program(s) Found
Want to be a Teacher or Educational Administrator? Learn why GCU could be the best place to start! Here's why:
Options: Choose from a variety of undergraduate and graduate education programs, including TESOL, early childhood ed, elementary ed, secondary ed & more.
Convenience: Complete courses online, on campus, or a combination of both. We also offer evening classes!
Earlier Graduation: Our 4-credit courses allow you to complete your degree program in less time.
Transfer Friendly: We will request your transcripts, evaluate your graduate coursework, and determine your anticipated graduation date within 24 hours.
Financial Options: Numerous financing options available, including scholarships for academic achievement.
Accredited
Online Courses
Flexible Scheduling
Accelerated Programs
Financial Aid
Transferable Credits
Alliant International University offers bachelor's, master's, and doctoral degree programs, as well as certificates and credentials at campuses across California.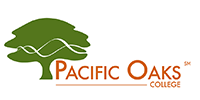 Founded over 60 years ago on the principles of inclusion and social justice.
Offers credit for previous life and work experience.
Equipped with over 17,000 titles in their library.
Has 3 semesters and 6 start dates a year.
Located in Pasadena, CA, with instructional sites in Sacramento, Salinas, Santa Cruz, and Visalia as well as online options.
Accredited by the Accrediting Commission for Senior Colleges and Universities of the Western Association of Schools and Colleges (WASC).
Show more [+]
Online Courses
Flexible Scheduling
Accelerated Programs
Financial Aid
Transferable Credits
Each year since 2004, The Princeton Review has included California University in its Best in the Northeast listing, recognizing Cal U as one of the best regional universities in the northeastern United States.
Ranked #35 in Best Online Graduate Education Programs by U.S. News and World Report in 2015.
Offers private school amenities at a public school cost.
Grants students in its Global Online program the same diploma as graduates from Cal U's traditional degree programs.
Has an student-to-teacher ratio of 20:1.
Show more [+]
Accredited
Online Courses
Accelerated Programs
Financial Aid
Transferable Credits
Study at a university accredited by the New England Association of Schools and Colleges, Inc.
Immediately apply what you're learning to current workplace challenges
Experience the convenience and flexibility of online learning—access coursework 24/7
Take advantage of four start dates per year
Benefit from no required GRE/GMAT
Enjoy small class sizes and students from diverse backgrounds
Earn your degree from a respected institution in as few as 18 months
Show more [+]
Accredited
Online Courses
Financial Aid
Transferable Credits
Colorado State University-Global Campus

Colorado State University-Global Campus (CSU-Global) recently received state approval to enroll students with little to no prior college experience. To help ensure student success, the university has created a program especially for these students who plan on starting their college experience for the first time with us.
The first and only 100% online, fully accredited public university in the United States
No set class times or locations
Affordable tuition, guaranteed not to increase as long as you are enrolled
Accelerated eight-week terms
Classes start every month
Online Courses
Financial Aid
Transferable Credits
Ranked among the 2015 Best National Universities by U.S. News & World Report.
Designated as a Military Friendly School every year since 2012 by Victory Media.
Offers credit for prior learning and experience through assessment tests.
Provides a short term Leadership Certification program in partnership with EQUIP®.
Accredited by the Higher Learning Commission (HLC) of the North Central Association (NCA).
Show more [+]
Accredited
Online Courses
Flexible Scheduling
Financial Aid
Transferable Credits