Aprende a Expresarte en Un Sin Fin de Lenguas - Toma Clases en Idiomas
Un título en idiomas en línea te pueda preparar para trabajar en una variedad de industrias, incluyendo el gobierno, negocios internacionales, o en el ejército. Algunos estudiantes de idiomas usan sus habilidades en áreas específicas como la traducción o la enseñanza de inglés como segunda lengua.
Otros estudiantes utilizan sus conocimientos en idiomas a la par con otro conjunto de habilidades, para trabajar en derecho internacional, finanzas, periodismo o diplomacia.
Formación Superior en Lenguaje
Existen una gran variedad de programas universitarios para la mayoría de idiomas. Maestrías y programas de certificación en inglés como segundo idioma (ESL), títulos de licenciatura en la gestión organizacional en lo que respecta a la aplicación de Inglés en programas diseñados específicamente para la comunidad médica.
Escuelas de idiomas
Refine School Matches
Hide filters
Searching ...
Prefer exploring options talking to our staff?
Call toll free now: 1.855.330.6938
Matching School Ads
Ranked 33rd among the Best Grad Schools for Social Work in 2015 by U.S. News and World Report.
Founded in 1904 as the nation's first institute of higher learning to offer training for clinical social workers.
Provides a rigorous education, including a nationally accredited Master of Social Work (MSW) Program and PhD in Social Work.
Offers inventive programs with hands-on experience.
Incorporates social justice values and multicultural perspectives into curriculum.
Show more [+]
Average class size is 25, allowing for more one-on-one time with instructors.
Has a 97% employment rate among available graduates.
All graduates receive Lifetime Employment Assistance—free and forever.
Michigan's largest independent college.
Most instructors are working professionals in the fields they teach.
Programs are continuously updated to ensure classes are career-relevant and in sync with what's needed in the industry
Show more [+]
Accredited
Online Courses
Flexible Scheduling
Accelerated Programs
Financial Aid
Transferable Credits
Alliant International University offers bachelor's, master's, and doctoral degree programs, as well as certificates and credentials at campuses across California.
Offers Master of Science in Library & Information Sciences on-campus or 100% online.
Ranked #1 in Information Systems and #4 in Library and Information Studies Graduate Programs by U.S. News & World Report.
Students can combine their degree with a certificate program in data science, school media, or cultural heritage preservation.
Coursework focuses on subjects like information & digital literacy, metadata, and participatory libraries.
Show more [+]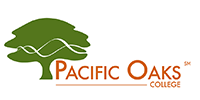 Founded over 60 years ago on the principles of inclusion and social justice.
Offers credit for previous life and work experience.
Equipped with over 17,000 titles in their library.
Has 3 semesters and 6 start dates a year.
Located in Pasadena, CA, with instructional sites in Sacramento, Salinas, Santa Cruz, and Visalia as well as online options.
Accredited by the Accrediting Commission for Senior Colleges and Universities of the Western Association of Schools and Colleges (WASC).
Show more [+]
Online Courses
Flexible Scheduling
Accelerated Programs
Financial Aid
Transferable Credits
Study at a university accredited by the New England Association of Schools and Colleges, Inc.
Immediately apply what you're learning to current workplace challenges
Experience the convenience and flexibility of online learning—access coursework 24/7
Take advantage of four start dates per year
Benefit from no required GRE/GMAT
Enjoy small class sizes and students from diverse backgrounds
Earn your degree from a respected institution in as few as 18 months
Show more [+]
Accredited
Online Courses
Financial Aid
Transferable Credits
Designated as a 2015 Military Friendly® School by Victory Media, publishers of G.I. Jobs®.
Each program is designed to instill the knowledge, ethical values, and interpersonal skills of professional practice and to foster values of social responsibility.
Offers several flexible learning options, including a blended format that combines campus and online learning.
Several scholarship opportunities are available for students who qualify.
Features a competency-based MBA program that allows students to test out of subjects based on prior professional experience.
Show more [+]
Flexible Scheduling
Financial Aid
Transferable Credits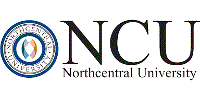 Ranked among the Best Online Bachelor's Programs in 2014 by U.S. News & World Report.
Implements a one-to-one teaching model, partnering one student with one faculty member in each course.
100% of faculty members hold doctoral degrees.
No physical residency requirements, allowing students to pursue their degree online.
Committed to innovation, diversity, excellence, and accountability since its founding in 1996.
Offers several programs in business, education, psychology, and more.
Show more [+]
Online Courses
Financial Aid
Transferable Credits
Ranked among top Regional Universities in the South by U.S. News and World Report in 2015.
Ranked 37th among the Best Colleges for Veterans by U.S. News and World Report in 2015.
Stands as the largest private, nonprofit university in the nation with 100,000+ students.
Offers over 230 programs online, from the certificate to the doctoral level.
Has a student-faculty ratio of 25:1, and 42.3% of its classes have fewer than 20 students.
Show more [+]
Accredited
Online Courses
Financial Aid
Transferable Credits
Iowa Wesleyan University is a transformational learning community whose passion is to educate, empower and inspire students to lead meaningful lives and careers.
Learning in Community: An Academic Vision
The story of Iowa Wesleyan University is a story of community; its founding, an act of community; its long history, an affirmation of community. Its defining vision draws on a community of memory even as it forges a dynamic future.