Aprende a Expresarte en Un Sin Fin de Lenguas - Toma Clases en Idiomas
Un título en idiomas en línea te pueda preparar para trabajar en una variedad de industrias, incluyendo el gobierno, negocios internacionales, o en el ejército. Algunos estudiantes de idiomas usan sus habilidades en áreas específicas como la traducción o la enseñanza de inglés como segunda lengua.
Otros estudiantes utilizan sus conocimientos en idiomas a la par con otro conjunto de habilidades, para trabajar en derecho internacional, finanzas, periodismo o diplomacia.
Formación Superior en Lenguaje
Existen una gran variedad de programas universitarios para la mayoría de idiomas. Maestrías y programas de certificación en inglés como segundo idioma (ESL), títulos de licenciatura en la gestión organizacional en lo que respecta a la aplicación de Inglés en programas diseñados específicamente para la comunidad médica.
Encuentra la Escuela!
Refine School Matches
Hide filters
Searching ...
Prefer exploring options talking to our staff?
Call toll free now: 1.855.330.6938
Matching School Ads
1 Program(s) Found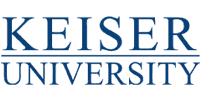 Ranked among the Best Colleges in the South in 2015 by U.S. News and World Report.
Ranked the 13th Best College for Veterans in 2015 by U.S. News and World Report.
A private institution founded in 1977 with a current total undergraduate enrollment of over 15,00.
Its student-faculty ratio is 11:1, and 89.3% of classes have fewer than 20 students.
Has students attend one class at a time to ensure easy access to faculty and a more hands-on education.
Show more [+]