Recibe entrenamiento especializado y comienza tu carrera hoy - Cursos para Cuidado de Niños
Carrera en el Desarrollo Infantil
Los especialistas en el desarrollo infantil juegan un papel vital en la educación de los niños. Un título en desarrollo infantil te ofrece la formación necesaria para competir en una carrera enriquecedora que cumple un papel muy importante para la sociedad.
Programas de Desarrollo Infantil: títulos universitarios, cursos, clases
Si estás interesado en entrar en este campo, obtener una licenciatura es una buena idea. Si ya trabajas en este, un título de maestría puede ayudarte a avanzar. Todos estos títulos se ofrecen en línea, con una amplia variedad de especialidades, incluyendo administración de educación primaria y guardería infantil. Algunas clases o cursos comunes en esta área incluyen: psicología infantil, evaluación psicológica y mucho más. Los sueldos en este campo varían de acuerdo a la geografía y el nivel de educación. Según la Oficina de Estadísticas Laboral, los maestros de preescolar ganaron salarios anuales promedio de 26,610 dólares en el 2008.
Si quieres más informaciones sobre una carrera cuidando de niños, visite nuestra página de enseño de educación infantil, "degrees in early childhood education".
Searching ...
Prefer exploring options talking to our staff?
Call toll free now: 1.855.330.6938
Matching School Ads
2 Program(s) Found
Provides students the opportunity to train at home in their spare time to get their high school diploma, train for a new career, or enhance current skills.
Member of the United States Distance Learning Association (USDLA), the Canadian Network for Innovation in Education (CNIE), and the International Council for Open and Distance Education (ICDE).
Features a fully flexible schedule with no classes to attend, leaving the study pace up to the student.
Show more [+]
1 Program(s) Found
Offers more than 150 self-paced, career-relevant programs that are connected to a supportive 24/7 online community of students and faculty.
Profiled in many publications such as The Boston Globe, Fox Business, and Inside Higher Ed.
Nearly 25,000 graduates each year.
Accredited by the Distance Education Accrediting Commission (DEAC).
Founded in 1890 in Scranton, Pennsylvania
Show more [+]
1 Program(s) Found
Ranked among the Best Online Bachelor's Programs in 2015 by U.S. News and World Report.
Lets undergrad students try classes before paying any tuition.
Has an average class sizes of 18 for undergraduate and 13 for graduate-level courses.
Offers numerous scholarship opportunities that can help students save up to $750 per term on their tuition.
Tends to educate degree-seeking online and campus-based students who are adult learners with families and students who work while pursuing higher education.
Show more [+]
Online Courses
Financial Aid
1 Program(s) Found
Ranked among top Regional Universities in the South by U.S. News and World Report in 2015.
Ranked 37th among the Best Colleges for Veterans by U.S. News and World Report in 2015.
Stands as the largest private, nonprofit university in the nation with 100,000+ students.
Offers over 230 programs online, from the certificate to the doctoral level.
Has a student-faculty ratio of 25:1, and 42.3% of its classes have fewer than 20 students.
Show more [+]
Accredited
Online Courses
Financial Aid
Transferable Credits
1 Program(s) Found
Ranked among the Best Online Bachelor's Programs by U.S. News and World Report in 2015.
Ranked among the Best Online MBA Programs by U.S. News and World Report in 2015.
Founded in 1890, it has a campus in Waterbury, CT and offers online degree program in eight-week modules, six times a year.
About 800 students are enrolled at the main campus, and about half of them commute.
Online courses make it possible for students to earn a bachelor's degree in as little as 18 months and a master's degree in 14-24 months.
Show more [+]
Online Courses
Flexible Scheduling
Accelerated Programs
Financial Aid
Transferable Credits
2 Program(s) Found
95% alumni satisfaction rate.
Currently holds more than 500 professional alliances, including 19 of the top Fortune 100 companies.
Potential students may preview a free, one-week mini course to get an accurate impression of the student experience.
Courses are taught by expert faculty, with 86% of professors possessing a doctoral degree.
Offers credit for prior experience and learning, as well as scholarships, accelerated programs, and several other ways to help reduce tuition costs.
Show more [+]
Online Courses
Financial Aid
Transferable Credits
5 Program(s) Found
Founded in St. Paul, Minnesota in 1900, with over 40 diverse online degree programs.
Offers a comprehensive student services team (SUPPORT+) composed of financial aid advisors, academic tutors, career service advisors, and more.
Operates as a Public Benefit Corporation school, that puts students first and maintains a commitment to the communities they serve.
Features a DreamReal program, that provides students with career guidance from enrollment to graduation, helps them to make connections in their community, and more.
Show more [+]
1 Program(s) Found
Ranked among the 2015 Best Regional Universities in the West by U.S. News & World Report.
94% of students in the 2014-2015 academic year received some form of financial aid.
Student to faculty ratio is 13:1, with an average class size of 15.
104 full-time faculty members, and more than 71% of them hold the highest degree in their field.
Accredited by the Southern Association of Colleges and Schools Commission on Colleges (SACSCOC).
Show more [+]
1 Program(s) Found
A private, accredited distance learning college based in Norcross, Georgia founded in 1987.
Ensures that service members, their spouses and veterans can maximize their military education benefits.
Gives students the option to customize monthly payments to fit their budgets and lifestyle.
Offers all-inclusive tuition: textbooks, learning materials, and academic support are covered in the cost.
Allows alumni to enroll in any future program at a reduced rate.
Show more [+]
1 Program(s) Found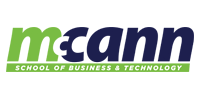 Committed to excellence in education since 1897 with a rich history of helping students find successful careers.
Offers a wide array of over 35 degree programs including business, medical, technology, and more.
Developed a Graduate Placement Strategy (GPS) that helps students prepare for careers with externships, help building a career portfolio, resume writing, and more.
Its fully-accredited campuses offer day, evening, and online classes.
Gives graduates access to career tools and networking resources for life.
Show more [+]
Accredited
Flexible Scheduling
Accelerated Programs
Financial Aid
Transferable Credits