Desarrolla Tus Habilidades técnicas y Construye una Carrera Profesional: Cursos de Ingeniería en Computación y Software
La ingeniería en computación y software consiste en el desarrollo de software que se integre de manera armónica con el hardware. Por ejemplo, las máquinas tragamonedas en los casinos utilizan una combinación de ingeniería de hardware y programación de software. Tecnologías similares son necesarias en industrias como las telecomunicaciones, juegos de azar, comunicaciones y seguridad.
Los profesionales graduados es esta disciplina están en alta demanda y reciben sueldos lucrativos. Según la Oficina de Estadísticas Laborales, el salario promedio anual para un diseñador de sistemas informáticos fue $88,780 en el 2008. Además, algunos empleados esta industria tienen la posibilidad de trabajar remotamente desde cualquier lugar del mundo.
Muchos ingenieros informáticos necesitan, como mínimo, un título universitario para poder ejercer en este campo. Si necesitas trabajo, universidades en línea te permiten obtener un título universitario con horarios flexibles y tu conveniencia.
Encontrar Colegios en Ingenieria en Computacion y Software
Refine School Matches
Hide filters
Searching ...
Prefer exploring options talking to our staff?
Call toll free now: 1.855.330.6938
Matching School Ads
1 Program(s) Found
Why Earn Your Degree from GCU?
Options: Choose from a variety of undergraduate and graduate degree programs in Business, Nursing, Psychology, Education & more!
Convenience: Complete courses online, on campus, or a combination of both!
Earlier Graduation: Our 4-credit courses allow you to complete your degree program in less time.
Transfer Friendly: We will request your transcripts, evaluate your graduate coursework, and determine your anticipated graduation date within 24 hours.
Quality: Grand Canyon University was founded in 1949 and is regionally accredited. Learn more today!
Accredited
Online Courses
Flexible Scheduling
Accelerated Programs
Financial Aid
Transferable Credits
5 Program(s) Found
An accredited computer training academy preparing students to enter the IT industry as Network Engineers, Software Engineers, Web Apps Developer, Website Designers, Programmers, Database Administrators since 2000.
Holds A+ certification from CompTIA.
Located in Los Angeles, approximately 10 minutes away from LAX.
Flexible class schedules offered during day times, evenings and weekends.
Helping students start a career in technology within 3 - 9 months.
Educates with the mission to serve the needs of the local community and graduates by matching opportunities to skills.
Military friendly school.
Show more [+]
2 Program(s) Found
Alumni have appeared in reality competition shows such as Top Chef and Project Runway.
Has a team of about 4,000 faculty members focused on helping students tap opportunities in a marketplace driven by ideas.
Offers programs in design, media arts, fashion, and culinary.
Provides program coordinators who work with students to ensure they have the learning materials, assignments, facilities, and faculty to get the most out of the program.
Over 50 campus locations nationwide.
Show more [+]
Flexible Scheduling
Financial Aid
Transferable Credits
1 Program(s) Found
Online and on-campus programs include Cloud Technologies (BS), Mobile Development (BS), and Web Design and Development (BS)
Curriculum designed to prepare students for a career in tech by immersing students in a project-based learning environment
Students can learn how to manage cloud technology or gain coding skills for apps, websites, and software
Full Sail offers accelerated programs, so a degree that would normally take four years takes 24 months on average
1 Program(s) Found
Ranked among top Regional Universities in the South by U.S. News and World Report in 2015.
Ranked 37th among the Best Colleges for Veterans by U.S. News and World Report in 2015.
Stands as the largest private, nonprofit university in the nation with 100,000+ students.
Offers over 230 programs online, from the certificate to the doctoral level.
Has a student-faculty ratio of 25:1, and 42.3% of its classes have fewer than 20 students.
Show more [+]
Accredited
Online Courses
Financial Aid
Transferable Credits
2 Program(s) Found
Each year since 2004, The Princeton Review has included California University in its Best in the Northeast listing, recognizing Cal U as one of the best regional universities in the northeastern United States.
Ranked #35 in Best Online Graduate Education Programs by U.S. News and World Report in 2015.
Offers private school amenities at a public school cost.
Grants students in its Global Online program the same diploma as graduates from Cal U's traditional degree programs.
Has an student-to-teacher ratio of 20:1.
Show more [+]
Accredited
Online Courses
Accelerated Programs
Financial Aid
Transferable Credits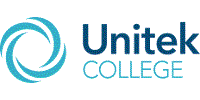 Offers programs in nursing, medical assisting, pharmacy technology, dental assisting, and more.
Six Campuses across Northern CA: Fremont, San Jose, Sacramento, S. San Francisco, Hayward, and Concord.
Accredited by the Accrediting Commission of Career Schools and Colleges, with programmatic approvals from the California Board of Vocational Nursing and Psychiatric Technicians and the Board of Registered Nursing.
Approved by the Better Business Bureau (BBB) with an A+ rating since 2010.
Show more [+]
Flexible Scheduling
Financial Aid
Transferable Credits
Dedicated to providing career training since 1975.
Has 13 campus locations in Southern California and a campus in Morrow, GA.
Provides flexible class times including weekends.
Offers curriculum that ranges from 8 month diploma programs to 16-month Associate of Applied Science degree programs.
Has admissions professionals available to help students decide which diploma or degree program they should pursue.
Gives job placement assistance strengthened by relationships with local employers.
Show more [+]
Accredited
Flexible Scheduling
Financial Aid
Transferable Credits
Has students attend one four-week class at a time and take their final exam before moving on to their next class.
Offers 24/7 online tech support, with a typical response time of 4 hours or less.
Has online help centers that offer assistance with writing, statistics, medical assisting, and more.
Provides job placement assistance to all its students and alumni.
Researches trends for growing fields to tailor a more effective curriculum.
Show more [+]
Accredited
Online Courses
Flexible Scheduling
Financial Aid
1 Program(s) Found
Offers several scholarship opportunities for students who qualify.
Laptop computers are issued to each student at the beginning of their program.
Provides programs in health care, business, information technology, and graphic arts.
Respiratory Therapy program is accredited by the Commission on Accreditation for Respiratory Care (CoARC).
Accredited by the Accrediting Commission of Career Schools and Colleges (ACCSC).
Our family of non-profit colleges admits students of any race, color, and national or ethnic origin.
Show more [+]
Accredited
Accelerated Programs
Financial Aid