Prepárate para una excelente carrera con tu pasión por la cocina - Cursos de Panadería y Pastelería
¿Vuelves locos a tus amigos con tus postres y receta especial de pastel de chocolate? ¿Prefieres estar horneando y creando deliciosos postres que estar sentado detrás de un escritorio? Si tu respuesta es sí, entonces considera la posibilidad de una carrera como chef de repostería. Puedes trabajar y hacer creaciones únicas en:
• Restaurantes
• Cafés
• Hoteles
• Panaderías
En mayo del 2009, la Oficina de Estadísticas Laborales (BLS) de EE.UU. informó que el salario promedio anual para los profesionales en esta cerrera fue de $42,410.
Una formación de profesionales hace la diferencia
Muchas escuelas culinarias independientes ofrecen títulos universitarios especializados en gastronomía o artes culinarias, si completas un programa de formación acreditado aumentarás tus posibilidades de ser contratado.
Imagínate tu futuro como chef de repostería. ¿Qué podría ser mejor que hacer creaciones únicas con chocolate, azúcar y otros dulces todo el día?
Si quieres más informaciones sobre escuelas y carreras en panadería y pastelería, visite nuestra página "online culinary schools".
Searching ...
Prefer exploring options talking to our staff?
Call toll free now: 1.855.330.6938
Matching School Ads
5 Program(s) Found
Alumni have appeared in reality competition shows such as Top Chef and Project Runway.
Has a team of about 4,000 faculty members focused on helping students tap opportunities in a marketplace driven by ideas.
Offers programs in design, media arts, fashion, and culinary.
Provides program coordinators who work with students to ensure they have the learning materials, assignments, facilities, and faculty to get the most out of the program.
Over 50 campus locations nationwide.
Show more [+]
Flexible Scheduling
Financial Aid
Transferable Credits
5 Program(s) Found
Its first location, in Paris, officially opened its doors as a culinary school in 1895.
Teaches students by having them spend significant time in the kitchen practicing precision techniques.
Provide hands-on training from instructors who are certified, master chefs.
Offer flexible schedules and online programs.
Has 30 schools worldwide, spanning 5 continents, including 17 campuses in the U.S.
Show more [+]
Online Courses
Flexible Scheduling
Financial Aid
1 Program(s) Found
Provides students the opportunity to train at home in their spare time to get their high school diploma, train for a new career, or enhance current skills.
Offers programs in psychology/social work, business management, medical billing, criminal justice, and more.
Member of the United States Distance Learning Association (USDLA), the Canadian Network for Innovation in Education (CNIE), and the International Council for Open and Distance Education (ICDE).
Features a fully flexible schedule with no classes to attend, leaving the study pace up to the student.
Show more [+]
1 Program(s) Found
Offers more than 150 self-paced, career-relevant programs that are connected to a supportive 24/7 online community of students and faculty.
Profiled in many publications such as The Boston Globe, Fox Business, and Inside Higher Ed.
Nearly 25,000 graduates each year.
Accredited by the Distance Education Accrediting Commission (DEAC).
Founded in 1890 in Scranton, Pennsylvania
Show more [+]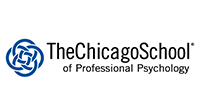 Designated a 2015 Military Friendly School by Victory Media for the 4th consecutive year.
Listed on the President's Higher Education Community Service Honor Roll in 2013, for the sixth consecutive year.
Links students to hundreds of training opportunities ( beyond their traditional internships and practicum) at their many "partner agencies" in each of their local communities.
Accredited by the Western Association of Schools and Colleges (WASC).
Show more [+]
Flexible Scheduling
Financial Aid
Dedicated to providing a hands-on, career-focused education since 1953.
Offers classes online, as well as at 14 campuses across California, Colorado, Georgia, Illinois and Virginia.
Develops curriculum with input from employers, subject matter experts.
Has small class sizes to promote one-on-one, student-teacher interaction.
Makes no-cost tutoring available in every subject to every enrolled student.
Show more [+]
Accredited
Accelerated Programs
Financial Aid
Offers career programs in accounting, cosmetology, massage therapy, physical fitness training, and more.
Provides hands-on training led by instructors who have relevant, on-the-job experience.
Each campus features a public salon and spa for student practice.
Campuses are accredited by the Accrediting Council for Continuing Education and Training (ACCET) and Council on Occupational Education (COE).
11 campuses across California, Texas, Nevada and Idaho, as well as 8 additional Milan Institute of Cosmetology campuses.
Show more [+]
Flexible Scheduling
Financial Aid
Dedicated to providing career training since 1975.
Has 13 campus locations in Southern California and a campus in Morrow, GA.
Provides flexible class times including weekends.
Offers curriculum that ranges from 8 month diploma programs to 16-month Associate of Applied Science degree programs.
Has admissions professionals available to help students decide which diploma or degree program they should pursue.
Gives job placement assistance strengthened by relationships with local employers.
Show more [+]
Accredited
Flexible Scheduling
Financial Aid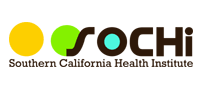 Offers training in various types of massage therapy, physical therapy/sports rehab, and personal fitness training & wellness.
Teaches in an environment that promotes learning and encourages empathetic and compassionate therapists.
Career service professionals work directly with students from the start of their program, and help them pursue employment in day spas, luxury hotels, cruise ships, and other locations.
Students can work in the SOCHI Massage Clinic to gain experience and build their career skills.
Financial aid representatives help students develop a personalized financial plan to finance their tuition.
Show more [+]
One of the largest massage therapy schools in the nation teaching since 1979.
First massage school in California to be nationally accredited.
Has a successful job placement record— 86% of graduates get placed into work in massage therapy.
Provides massage therapist education with multiple methods to ensure every student learns the material.
Offers lifetime career placement assistance and holds partnerships with a variety of employers.
Show more [+]
Accredited
Flexible Scheduling
Financial Aid