Lleva tu carrera en Fotografía al éxito - Toma cursos de fotografía aquí
Una de las primeras cosas que los estudiantes aprenden en la escuela de fotografía es la amplia variedad profesiones que puedes seguir con una cámara en la mano. Los estudiantes reciben una base sólida sobre el estudio de la fotografía, los elementos fotográficos y las áreas de enfoque como la fotográfica publicitaria, comercial o de retrato.
Mayoría de los cursos también cubren el apasionante mundo del fotoperiodismo y la fotografía editorial. Otras áreas de estudia son la fotografía corporativa, de estudio, moda y la fotografía de arquitectura. Los estudiantes también analizan las técnicas fotográficas de grandes maestros de fotografía, como Steichen, Lange, Lawson, Arbus, Eisenstaedt y otros.
Los estudiantes de fotografía también profundizan en el estudia de los aspectos técnicos como tipos de película, productos químicos para el revelado, tipos de cámaras y lentes, etc.
Algunos estudiantes de fotografía se especializan en campos de la fotografía mucho más técnicos. Por ejemplo, la tecnología de imagines – la cual combina la educación de la fotografía e imagen industrial, científica y técnica.
Encontrar Colegios en Fotografia
Refine School Matches
Hide filters
Searching ...
Prefer exploring options talking to our staff?
Call toll free now: 1.855.330.6938
Matching School Ads
3 Program(s) Found
Online and Bachelor's programs include B.S. in Advertising, B.S. in Web Design, B.A. in Interior Design, and more
Curriculum focus on preparing students for a creative career by teaching them the fundamentals of advertising and design
Students can choose from courses that cover areas such as advertising concepts, art direction, experience design, and online marketing
Over 50 locations nationwide, with a student support team dedicated to helping students grow
Flexible Scheduling
Financial Aid
Transferable Credits
1 Program(s) Found
Provides students the opportunity to train at home in their spare time to get their high school diploma, train for a new career, or enhance current skills.
Offers programs in psychology/social work, business management, medical billing, criminal justice, and more.
Member of the United States Distance Learning Association (USDLA), the Canadian Network for Innovation in Education (CNIE), and the International Council for Open and Distance Education (ICDE).
Features a fully flexible schedule with no classes to attend, leaving the study pace up to the student.
Show more [+]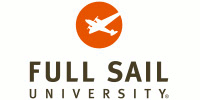 Push Your Creativity To The Next Level.
Full Sail's curriculum combines elements of creativity, art, business and life skills, technical prowess, and academic achievement.
Full Sail offers accelerated programs, so a degree that would normally take four years takes 24 months on average.
Students work with industry-standard tools and technologies, allowing them to gain practical knowledge and real-world experience.
Join us on Facebook, Twitter, YouTube and Instagram to interact with our community, read about grad success, and see campus images.
Show more [+]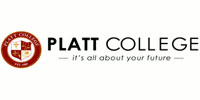 A Los Angeles-based private college offering programs in medical sciences, legal studies, and graphic design since 1985.
Has weekend programs, including certified veterinary technology, nurse assistant, and hemodialysis technician.
Showcases visual communication students' artwork and design through campus magazine.
3 campuses in Southern California.
Accredited by the Accrediting Commission of Career Schools and Colleges (ACCSC).
Show more [+]
Accredited
Flexible Scheduling
Accelerated Programs
Financial Aid
Transferable Credits
An accredited computer training academy preparing students to enter the IT industry as Network Engineers, Software Engineers, Web Apps Developer, Website Designers, Programmers, Database Administrators since 2000.
Holds A+ certification from CompTIA.
Located in Los Angeles, approximately 10 minutes away from LAX.
Flexible class schedules offered during day times, evenings and weekends.
Helping students start a career in technology within 3 - 9 months.
Educates with the mission to serve the needs of the local community and graduates by matching opportunities to skills.
Military friendly school.
Show more [+]
Located in Hollywood, CA, offering degrees in film, music production, business, animation and more.
Scholarship, financial aid and military benefits are available for students who qualify.
Programs taught by award-winning industry professionals in real-world working environments.
Features industry-standard facilities including recording studios, soundstages, green screen, movie theatres and more.
Accredited by the Accrediting Commission of Career Schools and Colleges (ACCSC).
Show more [+]
Ranked among top Regional Universities in the South by U.S. News and World Report in 2015.
Ranked 37th among the Best Colleges for Veterans by U.S. News and World Report in 2015.
Stands as the largest private, nonprofit university in the nation with 100,000+ students.
Offers over 230 programs online, from the certificate to the doctoral level.
Has a student-faculty ratio of 25:1, and 42.3% of its classes have fewer than 20 students.
Show more [+]
Accredited
Online Courses
Financial Aid
Transferable Credits